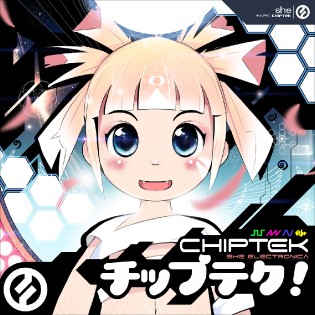 SHE is a
virtual band
formed in 2003 by the artist Lain Trzaska, sometimes credited as
shemusic
or
Pjat Lain
. As its main producer, songwriter, and instrumentalist, Lain is the only official member of she but occasionally brings in
vocalists
to perform.
More free music available on the official SHE
website
.
Read about SHE on
wikipedia
.
REVIEW FROM AMAZON:
Once again, She's come to the chiptune electronic dance music scene with another great CD of unique music. This one has a couple completely brilliant dance tracks, as well as a few more relaxed, but still high energy, tunes. New from her previous work on this album is more use of audio chopping as well as hip-hop style time control effects.

Definitely a great disc to spin for bubblegum cyberpunk anime/tokyo/OCRemix fans.

Big note: Be sure to listen to this either with headphones (with great bass response) or speakers with good stereo separation. On this CD, She uses a lot of AWESOME stereo effects and the songs need a good listening environment to fully appreciate the work.
DOWNLOAD