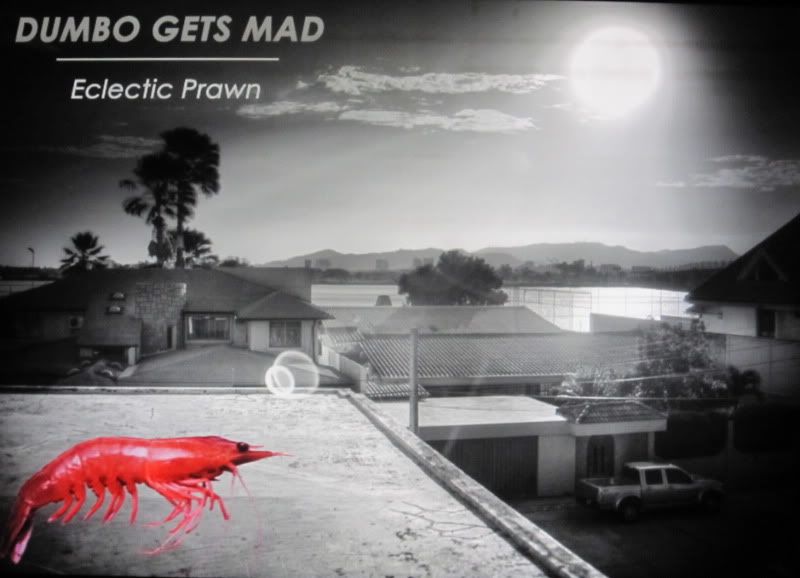 "Do you remember the Pink Elephants on Parade scene, from the 1941 Disney masterpiece, in which Dumbo, after accidentally becoming intoxicated, see pink elephants sing, dance, and play trumpets during a hallucination sequence? Yes, Dumbo gets mad!"
-taken from archive.org
Heres some really sick tripped out rock for ya'll "to seriously trip the fuck out to" as our boy phil would say. Get ready to get down with the pachyderm clownz.
Lyrics-
Eclectic prawn, galactic prawn,
eclectic prawn, galactic prawn.
This is the story of eclectic prawn,
he wears a little pretty crown
dancing through the bubbles
he is now standing on the bottom of the sea.
He knows his look thanks to the eyeballs
of the fishes swimming nearby his throne,
he may be fooled by those reflections
as it happens even up in the shore.
Eclectic prawn, galactic prawn.
He's regarded like a king
of the sea he never talked to me,
i still think he is a gentleman i
don't wanna bother him until i might
And now it's time to visit his castle,
i hope i'll know who i am,
i'm sure i'll find good vibes,
hot salty sparkling water
DOWNLOAD
tooth_eye