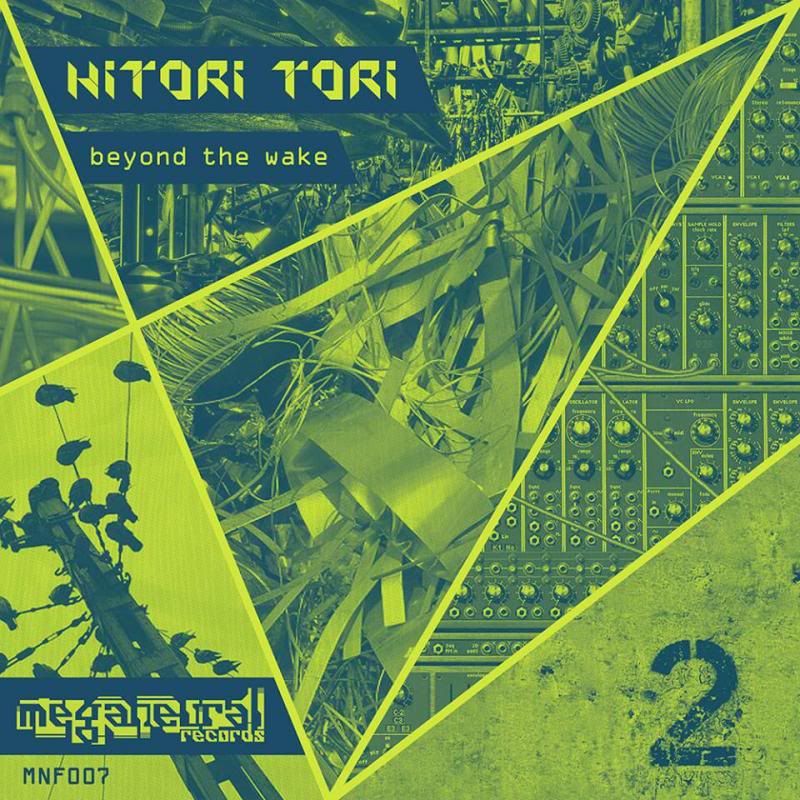 Hitori Tori's "Beyond the Wake" EP dropped last November, so I apologize to those who are already familiar with this fine release. Those of you who are not, you are in for a treat. Released by
Meganeural Records
, a net and hard release label specializing in (as Meganueral puts it) "Intelligent Rave Music".
"Beyond the Wake" lives in the realm of quick acid licks and splattered breaks. Nothing new or ground breaking. That said every track is masterfully produced. Clever composition with top tier edits combine for a very energetic listening experience. These tracks tear up the dance floor. The fast attack acid licks are quite reminiscent of the works of Wisp and Squarepusher.
Hitori Tori does a great job of joining the sounds of Bogdan Raczynski/Aphex Twin brand "IDM" with splashes of raggacore and jungle oriented breakcore. While there are similarities between Hitori and the aforementioned greats, there lacks a certain emotional fire to the melodies. They definitely stir the body. Unfortunately they do not stir the heart in the same way that others making this variety of music do.
One of my favorite moments lies in "Mana Pool featuring Helicobacter" which is pretty much standard fare until towards the end, where it breaks down into an awesomely groovy glitch hop ender. There are quite a few vocal samples peppered through out. A few are hip hop a capellas. Others are from movies/TV. Much like with the melodies, there is little emotion provoked. The exception would be the last minute or so of "Remian V2" where the synth lead combines with hip hop vocals and break edits bringing the song to an exceptional finish.
Hitori Tori's "Beyond the Wake" is perfect for the dance floor. Every track holds non stop energy. The music is pretty top notch for the genres contained within. With all this energy bursting from each track, it often lacks direction. Things often seem purely mechanical. A well oiled machine made from the pinnacle of break science, yet it lacks a heart.
DOWNLOAD
tooth_eye