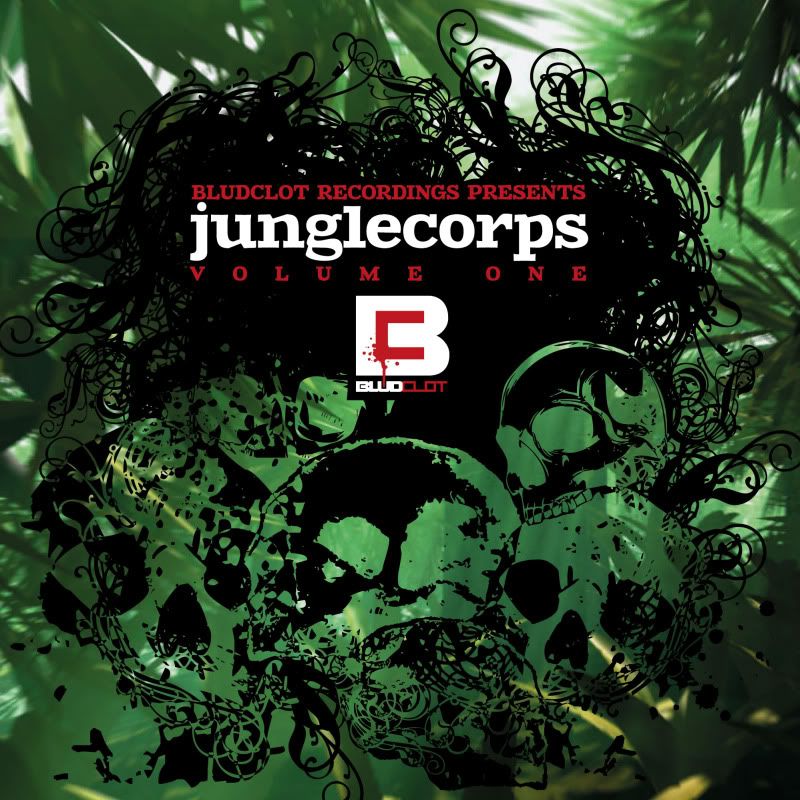 Junglecorps. What is it? A gathering of some of the finer names in underground and roughneck breakbeat music on one compilation, each delivering some of their toughest and most upfront material. This is not for the casual listener, the part time jungle lover, or the uninitiated. This is for the diehard, the truly rude and rough, the heads who like their jungle tough.
We assembled 23 artists across 23 tracks for the first volume of "Junglecorps" and are proud to unleash its fury upon soundsystems and headsets the world over. Huge bass of every shape and style, breaks chopped to hell and back and then reassembled in every possible combination, atmosphere and sampling from the pits of blackholes to the heights of the heavens. Each of the artists bringing their own unique take on the rougher side of jungle music, there is everything from upfront foot shuffling dancefloor demolishing numbers to outright noise and sonic fuckery. And, of course, everything in between. A truly international affair, there are artists stepping up to plate on this combination from countries all over the globe. We couldn't be happier and more proud to work with everyone appearing on this compilation, and we are pretty sure you will be happy they were all brought together on this single release.
Huge thanks to everyone involved along the way, extra stout bigups to unsoundbwoy for all his hardwork on this one!
Arm yourself and go to war, this is Junglecorps!
-Joshua Decker, Grindthieves/Magicore
DOWNLOAD
tooth_eye